We offer top of the line web design services in Dar es salaam, Tanzania. Our web design services in Dar es salaam, Tanzania are aimed at offering a supremely easy to use graphic user interface so that users get to explore your offerings on the website. Our objective of web design services is to convert great design and interface into online and offline sales.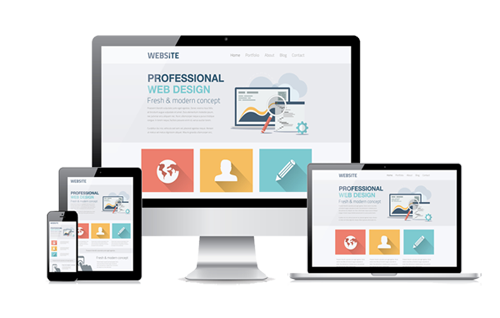 Our web design services are rendered by people that understand and know technology and the business end of it so that your website fulfils business requirements. As a part of our attempts to make website design more business friendly we ensure the incorporation of responsive design and SEO friendly web design right up from the ground.
We understand your concerns for SEO across devices and platforms and hence engage in responsive design so that the user interface of the website remains intact and is easy to manoeuvre on smart phones and personal computers alike.
Given that Google penalises websites that are not built for mobile phone screens it makes great business sense to engage in responsive design so that the website looks great and is easy to use on mobile devices.
We also offer SEO friendly website design services that are aimed at streamlining design aspects of the website for great Google SEO ranking on SERPs. To this extent we make every effort to ensure that the designs that we do for websites cater to the requirements of SEO and are reflected in the business friendly and customer centric work ethic of our web designers.
Why Website Design Services in Tanzania Matter to Your Business?
There is no dearth of web design services in Dar es salaam, Tanzania yet we offer a unique value proposition by offering centralized and holistic website design services in Tanzania by integrating SEO friendly design and responsive design into our services.
This apart we play a major role in joining the dots of  digital marketing by offering services like content writing, SEO optimization, hosting and website domain registration that have strong linkage effects downstream.
The business case for website design services from us is based on generating cost and technical efficiencies in these functions that are distinct but not water tight compartments and affect each other.
Our web design services have two aspects. First is the core aspect of great web design services that is based on the user interface that should be platform and device agnostic.
Second is the aspect of being SEO friendly and using responsive design so that opportunities in mobile commerce can be leveraged with the standardized technology strategy for ecommerce.
We also offer great ecommerce web design services so that companies can look forward to implementing an aggressive click and mortar and pure ecommerce strategy for business growth right from the word "go". 
Web design services