We offer Email only Hosting services in Dar es salaam, Tanzania to our clientele. Our Email Hosting services in Dar es salaam, Tanzania enable clients to obtain the desired Email Hosting pertaining to their business vertical.
Just Email. Nothing Else.
Ideal for professional email addresses and no need for web space.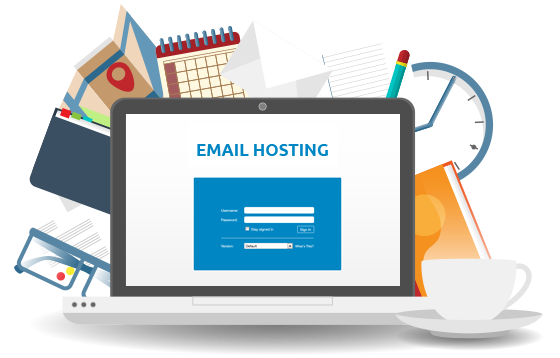 Business Email Features
At a price your business can afford. For only 80,000/year, you get everything you need to run your business email, including: Outlook, webmail & mobile access
100% Uptime Guarantee
Huge 250MB mailboxes
Unlimited aliases, group lists & forwarding
Email Archiving & File Storage (added cost)
POP3 Mailboxes
If you need an email address you would typically create a POP3 mailbox to collect the email. It is then the job of your mail client (eg Outlook) to download the mail to your computer, or you can view it via our webmail. If you need the email address of sales@yourdomain.com then you would call your mailbox 'sales'.
IMAP Mailboxes
IMAP mailboxes are an alternative to POP3, whereby the mail remains stored at all times on our servers. You can then connect multiple devices (eg your computer, your phone and your work laptop) to read and reply to your emails. Delete an email from your phone, and all devices reflect this deletion. 100MB mailboxes are available included in your package, but larger 1GB, 2GB and 5GB options are available.
Auto-Responders
Sometimes referred to as an out of office response, you can set our system to instantly reply to someone who has emailed you. This could be used to confirm that you are unable to reply, or to simply confirm receipt.
Mail Forwards
If you need multiple email addresses, but don't necessary need separate POP3 or IMAP mailboxes, mail forwarders can help achieve this. You can set the forwarded address to direct to a mailbox, or externally to another address (eg your personal Gmail email).
Webmail
If you are out of the office, or anywhere in the world, with an Internet connection you will be able to read and reply to emails using our webmail. We have the option of two very different interfaces to pick from.
Email Hosting Services